Peri-Implant surgery for predictable restorative outcomes
Webinar Recording Avaialable | Date: Wednesday, December 18, 2019 | Language: English | Duration: 1 Hour and 30 Minutes | Presenter: Dr. Panagiota (Yota) Stathopoulou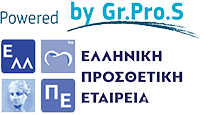 Webinar Done
Date: Wednesday, December 18, 2019 | 20:00 – 21:30 Greece Time
Language: English
Duration: 1 Hour and 30 Minutes
Speaker: Dr. Panagiota (Yota) Stathopoulou , DDS, MS, PhD, DMD
Organizing by: Gr.Pro.S
Abstract:
Hard and soft tissue augmentation are often essential for ensuring optimal functional and esthetic outcomes in implant therapy. Peri-implant grafting procedures can be performed prior to, at the time of, or after implant placement, and provide the advantages of: a) adequate hard tissue dimensions for restoratively driven implant placement, b) adequate soft tissue dimensions for appropriate emergence profile, and c) adequate hard and soft tissue dimensions for long-term success of the implants and implant-supported prosthesis. In this webinar, different techniques and materials for hard and soft tissue grafting will be presented and the appropriate timing relative to implant placement will be discussed.
Dr. Panagiota (Yota) Stathopoulou , DDS, MS, PhD, DMD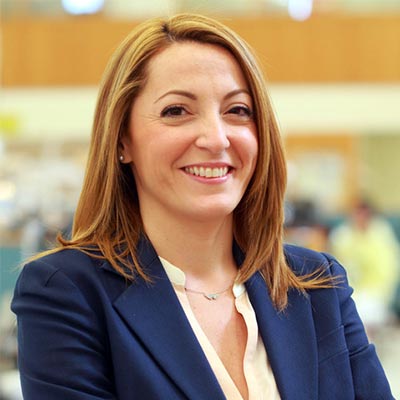 Education and experience
Dr. Stathopoulou is Associate Professor and Director of the Advanced Education Program in Periodontics at Oregon Health and Science University. She holds a DDS from the National and Kapodistrian University of Athens and a DMD from the University of Pennsylvania. She received a certificate in Periodontics from the University of Louisville and completed a MS and PhD at the same institution. She has published in peer-reviewed journals and is the author of several chapters in Carranza's Clinical Periodontology. She is a Diplomate of the American Board of Periodontology and recipient of several prestigious national and international scholarships and awards. Dr. Stathopoulou's research focuses on the non-surgical treatment of periodontitis and periimplantitis as well as behavioral economics, and has been supported by industry and the NIH/NIDCR.