Crown Elongation: When, How, Why
Webinar Recording Not Available | Date: Friday April 12, 2019 | Language: English | Duration: 1 Hour and 30 Minutes | Presenter: Dr. Xenoudi Pinelopi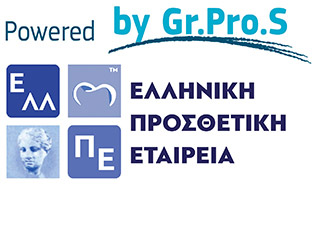 Webinar Done
Date: Friday April 12, 2019 | 20:00 – 21:30 Greece Time
Language: English
Duration: 1 Hour and 30 Minutes
Speaker: Dr. Xenoudi Pinelopi , DDS, MS, PERIODONTIST UCSF SCHOOL OF DENTISTRY, ASSOCIATE CLINICAL PROFESSOR OF PERIODONTICS AND DIRECTOR OF PREDOCTORAL PERIODONTICS
Organizing by: Gr.Pro.S
Abstract:
Clinical crown lengthening is a common site-preparation procedure employed to allow a restorative procedure on a tooth with minimum tooth structure exposed in the oral cavity. In addition, it may be offered for esthetic purposes with or without additional restorative rehabilitation when there are enlarged gingival tissues and /or supportive bone on the anatomical crown of the tooth. The purpose of this webinar is to explore the differences between functional and anatomical procedures, review the different methods employed, including traditional techniques, use of lasers, orthodontic extrusion and lip repositioning. Different patient scenarios will be presented and the participants will be able to participate in the diagnosis and treatment planning phase and walked step by step in the surgical component of management.
Dr. Xenoudi Pinelopi, DDS, MS, PERIODONTIST
UCSF SCHOOL OF DENTISTRY, ASSOCIATE CLINICAL PROFESSOR OF PERIODONTICS AND DIRECTOR OF PREDOCTORAL PERIODONTICS
Dr. Pinelopi Xenoudi is health science associate clinical professor of periodontics and director of predoctoral periodontics at UCSF School of Dentistry. Dr. Xenoudi received her DDS in 2003 from the Kapodistrian University of Athens, a Certificate in Periodontics from the Louisiana State University School of Dentistry 2007, and an MS in Oral Biology from the Louisiana State University School Graduate Studies in 2008.

Dr. Xenoudi is a Diplomate of the American Board of Periodontology and has lectured nationally and internationally on soft tissue manipulation, peri-implantitis, treatment of medically compromised patients and laser tissue interaction and wound healing.