The Cervico Treatment Concept
Webinar Recording Available | Date: Wednesday, November 20, 2019 | Language: English | Duration: 1 Hour and 30 Minutes | Presenter: Dr. Ioannis Vergoullis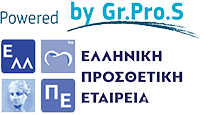 Webinar Done
Date: Wednesday, November 20, 2019 | 20:00 – 21:30 Greece Time
Language: English
Duration: 1 Hour and 30 Minutes
Speaker: Dr. Ioannis Vergoullis, D.D.S., M.S.
Organizing by: Gr.Pro.S
Abstract:
he goal of implant treatment has shifted over the years from increasing the predictability of successful osseointegration to establishing esthetically pleasing results in shorter treatment time. Over the last years the new goal of implant therapy has focus to achieving all of the above and make them last for a long period of time. The Cervico treatment concept is an implant therapy approach that aims to serve the above purpose and make it feasible in a simple manner. It incorporates knowledge available in the dental literature and tries to combine principles from all three fields of implant dentistry that are fundamental for the end result; The surgical phase, the restorative phase and the dental lab phase. All of these three stages of treatment need to follow the same principles and work on benefit of each other in order to achieve a biologically optimal result that will comprise the foundation for long term stability. The purpose of this webinar will be to make the participants familiar with the protocols of treatment involved in this concept.
Dr. Ioannis Vergoullis , D.D.S., M.S.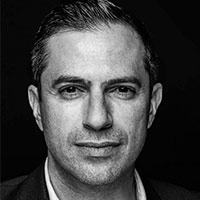 Dr. Ioannis Vergoullis graduated from the Dental School of the Kapodestrian University of Athens, Greece in 1999. He received his Certificate in Periodontics and Masters degree in Oral Biology from the Louisiana State University School of Dentistry, New Orleans, USA in 2005. Since 2006, Dr Vergoullis is the leading Periodontist at the Vergoullis Dental Clinic in Rhodes, Greece and in 2010 he became a Visiting Assistant Professor of the Periodontics Department at the Louisiana State University School of Dentistry in New Orleans, USA. Dr. Vergoullis is a Diplomate of the American Board of Periodontology and a Fellow and Diplomate of the International Congress of Oral Implantologists (ICOI). He is also an International member of the American Academy of Periodontology and the ICOI and an honorary member of the Aesthetic Academies of Greece, Lithuania and Bulgaria. Dr. Vergoullis has been an invited keynote speaker in several international meetings in Greece, Spain, Lithuania, Bulgaria, Cyprus, Croatia, Ukraine, Russia, Israel, Netherlands, USA and Germany and his main topic of interest is laser assisted periodontal treatment and implantology. Dr. Vergoullis is the co-inventor of the Cervico System by VPI and currently holds seven patents in the field of Dental Implantology.