Implant Overdentures
Webinar Recording Available | Date: Wednesday, October 16, 2019 | Language: English | Duration: 1 Hour and 30 Minutes | Presenter: Dr. Eva Anadioti

Webinar Done
Date: Wednesday, October 16, 2019 | 20:00 – 21:30 Greece Time
Language: English
Duration: 1 Hour and 30 Minutes
Speaker: Dr. Eva Anadioti , D.D.S., M.S., F.A.C.P.
Organizing by: Gr.Pro.S
Abstract:
At the webinar will be an overview of available options for tooth and implant retained overdentures along with clinical cases treatment sequence and managing complications/challenges.
Dr. Eva Anadioti , D.D.S., M.S., F.A.C.P.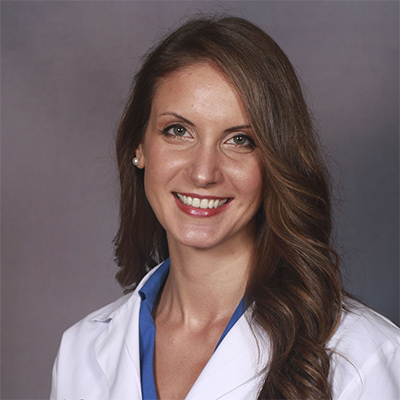 Dr. Eva Anadioti is Assistant Professor of Clinical Restorative Dentistry at the Department of Preventive and Restorative Sciences at the University Of Pennsylvania School Of Dental Medicine and the Founding Director of the Advanced Education Program in Prosthodontics. She received her D.D.S. from the University of Athens School of Dentistry in Greece and her Certificate in Prosthodontics and Master's degree from the University of Iowa College of Dentistry; she then completed a surgical implant fellowship at the University of North Carolina School of Dentistry. She worked as a Clinical Assistant Professor at Boston University School of Dental Medicine before she moved to Penn Dental Medicine where she earned her DMD degree and joined as full-time faculty member. Dr. Anadioti is a Diplomate of the American Board of Prosthodontics and Chairs the Task Force in Developing New Prosthodontic Programs at the American College of Prosthodontists. Dr. Anadioti has several publications and has received multiple awards both locally and nationally.