Going Out Of The Veneer Maze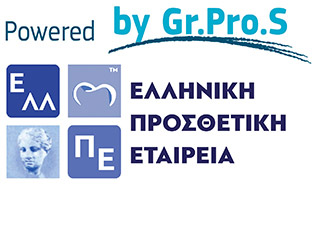 Webinar Recording Available
Date: October 24, 2018 | 20:00 – 21:30 Greece Time
Language: Greek
Duration: 1 Hour and 30 Minutes
Speaker: Meni N. Chatzinikolaou
Organizing by: Gr.Pro.S
Abstract:
The aesthetic rehabilitation of the smile using Laminate Veneers is a demanding treatment plan, gaining publicity each day. In this Webinar, a thorough description of all the procedural steps takes place for providing Laminate Veneers. All the way from design to cementation, the analog workflow is confronted to the digital the digital one regarding both clinical and laboratory stages.
Meni N. Chatzinikolaou
Dr Meni Chatzinikolaou graduated from the Athenian Dental School on 2008 and started her own Private Practice. On year 2014 she completed her Master's in Prosthodontics in the University of Athens. Nowadays she remains a scientific cooperator in the same University. She is a member of the board of the Greek Prosthodontics Society. She has participated as a speaker to a number of International Symposiums, while her scientific papers have been published in International Journals. Recent fields of activity are digital intraoral scanning, digital design and fabrication of prosthetic restorations, the establishment of protocols for the immediate placement and immediate loading of dental implants and the rehabilitation of severely damaged dentitions with all ceramic prosthesis.